PZEM generates electricity, trades energy on the wholesale markets, provides balancing services in power and gas markets, and provides customer solutions to producers and business end users. Our seat is located in Middelburg, the capital of the province of Zeeland in the Netherlands. Our portfolio is composed of nuclear, gas-fired, renewable generation capacity and PPAs with producers of different sources of renewable energy. With access to fastcycle gas storage capacity PZEM provides short-term flexibility solutions to gas portfolios. Furthermore we supply energy and energy related products and services to large and medium size customers. As a responsible producer, trader, and supplier of electricity, PZEM contributes to the transition to a sustainable economy. With our highly efficient CCGT power plant, we play a crucial role in providing the necessary flexibility to manage volatile production from renewable energy sources.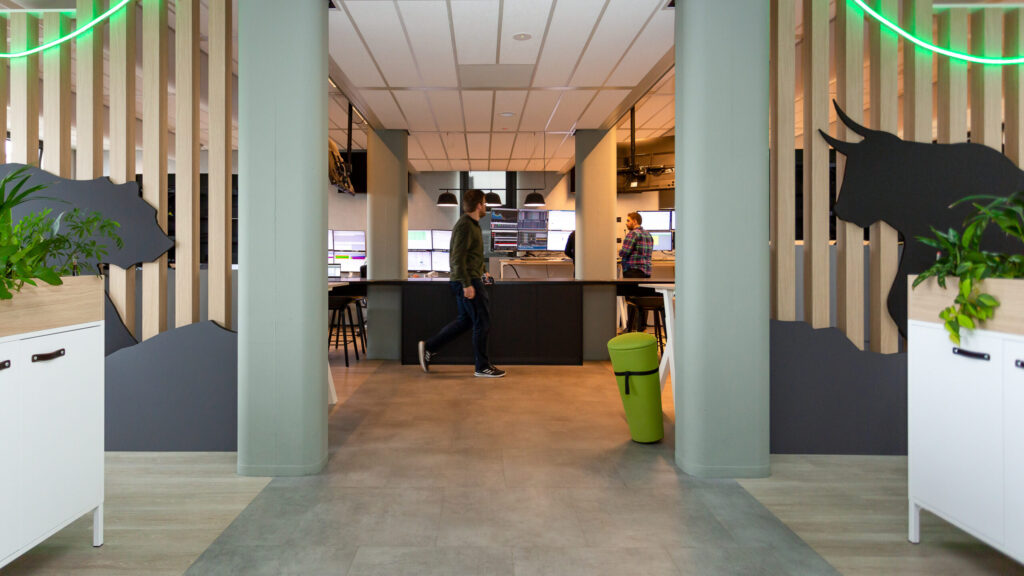 Department
The Analytics department of PZEM models the energy markets and forms the "competitive back-bone" of the wholesale division. The importance of analytical competences and advanced quantitative methods has significantly increased during the last years due to the increasing complexity of markets, assets and products. At the same time the use of bigdata, machine learning and artificial intelligence have become increasingly important within the Analytics landscape to do forecasting, optimize assets and price complicated products.
The evolution change in the markets in the coming years is the decarbonization of the energy sector, where the generation share of wind and solar will increase. This intermittency of renewable generation results in extreme price volatility which is both a risk as well as an opportunity for energy companies like PZEM.
The Analytics department is all about "brainpower" and "research and development", and in a highly result-oriented and commercial environment. This requires a unique combination of analytical and entrepreneurial competences with people that can work independently as well as in a team. The Analytics department:
provides complex market analysis using proprietary market models that cover all time frames, from the very short term to the investment horizon.
builds operational forecasting models and pricing models that are used both by the Origination and the Trading and Asset Optimization department
generates and distributes the results of its models using the latest Azure cloud technology as infrastructure to obtain efficient processing power and speedy results.
Helps other departments to deploy Data Science techniques to create more accurate forecasting and/or processing of high volume of data.
To fulfill these objectives, the department is looking for a Quant Analysts/Developer to strengthen the team overall that will report to the Teamlead Quant Analytics & Quant Development.
Key tasks and responsibilities of the Quant team
Modelling and simulating energy and commodity prices and price curves and the underlying price drivers (such as demand, supply and weather (sun, wind, temperature, etc.)) used, among other things for:

The creation of curves used in the MtM determination of trading books.
Input for Market Analysis.
Input for pricing models used by Structuring and Origination.
The optimization of assets or the valuation of potential assets.

Developing software to automate models and tools using advanced programming techniques and cloud computing.
Developing and maintaining Pricing Models for the pricing of Electricity contracts, Gas contracts and Wind and Solar PPAs.
Developing and maintaining Asset Valuation Models that make use of internal fundamental stochastic price simulation models.
Developing and maintaining forecasting modes for the entire trading horizon (Imbalance, Intraday, DA, Monthly, Quarterly and Yearly contracts).
Developing machine learning models to be used in different tasks and departments, such us:

Post processing of DA price forecasting signals.
Load forecasting models
Classification model and error detection models
Wind and/or solar power forecasting models

Responsible for the dissemination, visualization and correct usage of the outputs of the Analytics models by other departments.
Producing price Analysis based on the result of proprietary Fundamental, Econometric or Machine Learning models.
Producing trade advice for the different trading horizons. Process and organize trade advice so as to observe the risk/return profile of a trade, its correlation with other trades other metrics using Power BI as a GUI.
Performing Strategic Analysis based on the results of long term models. Using the latter to prepare Position Papers, advise the RvB or other departments.
Qualifications, or working and intellectual level:
Master's degree in Computer Science/Mathematics/Machine Learning/ Econometrics or similar
Fluent in English, Dutch is an advantage.
Main software tools used Eviews, Matlab, Excel, GEN, Python, Power BI, and cloud tools such as ADF, Databricks and data lake
What do we expect:
At least 3 years of experience in the Energy Trading business as a Quant Analyst/Developer, Market Analyst or Structuring Analyst.
Or at least 3 years of experience as a software/Quant Developer in Finance
Essential skills:

Ability to apply econometric / mathematical models, methods and techniques.
Ability to use (big) data analytics and "machine learning" methods and techniques.
Excellent programming skills in Matlab or Python.
Proven ability to work on multiple projects and ad-hoc requests at the same time

Advantageous skills:

Financial portfolio management and financial quantitative methods and techniques.
Thorough knowledge of and experience in (quant) software architecture and development.
Experience in Matlab cloud, OOP, CI/CD, PowerBI, Microsoft Azure, Databricks.
Proven ability to see the bigger picture and able to present this in documentation/presentations
Proven ability to mentor and guide others
Competencies:
Strong analytical skills
Able to work in a structured and precise way
Commercial, creative and very results oriented.
Know how to put complex matters in a structured and understandable way
Employee benefits
We offer excellent employee benefits, including discount on health insurance, attractive discounts for staff facilities, a Benefit Budget that lets you decide on the allocation of your benefits yourself, and a competitive salary. The position is in salary scale 11, senior candidates that tick a lot of the boxes might be considered for senior position scale 12.
Salary:
Scale 11: mininal € 4.476,- gross a month and maximal € 5.967,- gross a month.
Scale 12: Minimal € 5.192,- gross a month and maximal € 6.922,- gross a month.
The place of work is Middelburg
An assessment can be part of the selection procedure.
This job offer will be published in- and externally at the same time.
More information?
For more information about this position, please contact Jorim de Boks, Manager Analytics, telephone number +31 6 1365 2378
Applications
When you are interested in this position, please send your application, along with your CV to vacatures@pzem.nl.